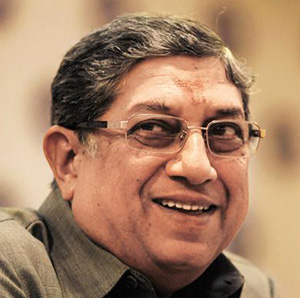 Message from Mr. N. Srinivasan,
Vice-Chairman & Managing Director
"India Cements is one of the leading cement manufacturing companies in India and also a market leader in South India. The Company's vision is to create value on a sustained basis for all stakeholders through lofty standards of transparency, accountability and leadership in cement manufacture. The Company has stood the test of time and has rapidly grown from two plants and 1.3 million tonnes capacity in 1989 to eight integrated plants and two grinding units with a total capacity of 15.5 million tonnes".